Tonya Olson

Agent

in Wisconsin Rapids, WI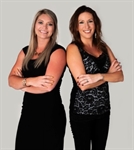 Expertise Types
Land, New Homes, Residential, Residential Investment
Ten years ago I started an adventure that taught me a lot about community, friendship, family and culture. I took a leap and moved to Alaska at the age of 20. A few years later, and 5 moves between rentals and first time home ownership it was time to move again. This time my family ventured to Montana, where once again we needed to build new friendships, find a new 'family' and learn a whole new community.
The military lifestyle was one that forced you to constantly build new friendships, a pseudo family and throw yourself into a new community. Four moves later I found myself back in my hometown, with my 5 kids and husband, Dustin. The kids enjoy having family around to take them tubing, hunting, fishing and watch them play sports. I love having the extra help when I want to spend a day or two out in the woods hunting.
This experience lead me to truly understand how hard a move can be, but how rewarding it is when you have the right people helping.
Whether you are moving across the street, across the country or investing in your future, I've experienced it all. I will help you every step of the way. It would be my pleasure to build a bond with you during your real estate experience that will leave a smile on your face. My ultimate goal is to help make this real estate transaction smooth enough that you aren't ever afraid to go through it all again.
The community here has welcomed me back home and I can't wait to help you feel the same way. Lets make this the best experience possible! Please contact me with any of you real estate needs or feel free to refer me to any of your friends or family members.